WE TREAT OUR PETS LIKE ROYALTY
Calming Furniture Protector
Old price £57.99 £28.99
"My dog is very picky about where he sleeps but he is obsessed with this furniture bed, he no longer has anxiety and is a lot happier!"  Marry R. 
Tired Of Pet Hair, Mess & Spills On Your Couch?
Created with anxiety relieving principles, this bed cover protects your couch, bed or car while providing a comfortable place of rest for your pet.
#1 Rated Furniture Dog Bed 2021
🐾  Soft faux fur for a happy, comfortable pup
🐾  Anti-anxiety properties calm your pet
🐾  Removable and washable cover to keep it fresh
🐾  Protects your couch from hair, spills and mess
Why We Have The No.1 Rated Calming Furniture Bed

94% of customers reported that their dog experienced reduced stress & anxiety whilst 39% followed up with an email expressing how their pet 'loves' it!

Our Calming Furniture Protector is specially designed to reduce your pup's anxiety whilst allowing you to keep them where they feel most safe, next to you! The raised rim creates a sense of security whilst the premium ultra-soft fur keeps your dog cosy and protects your furniture!
Anti Anxiety
Doubles as a pillow and barrier to provide a sense of security and relieve anxiety.
Soft Faux Fur
Keeping your pup comfortable and warm.


Machine Washable
Removable cover makes it super easy to clean and keep it hygienic.
Versatile For Any Situation
Whether its in the car or on the bed, you can take your couch protector everywhere you go.
Hair and spills on your couch is frustrating.

You love your pet but don't love the fur, mess or spills that can ruin your couch or bed.

So, what can you do about it? Bed sheets look dreadful and won't protect from liquids and accidents. Regular old couch covers look dated, slip off and aren't comfortable for you or your pup.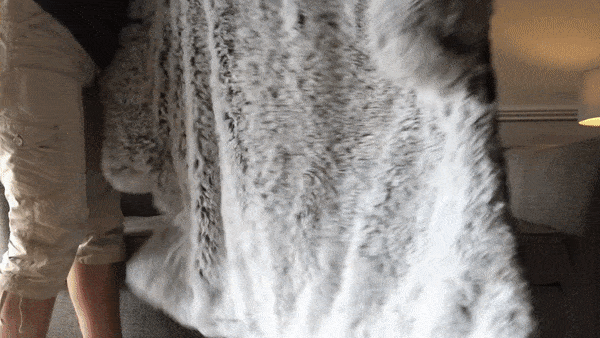 That's where we come in. Our Cozy Protector Bed protects your space from hair and grime while providing a calming and comfortable place for your pup. It's a two in one bed and protector!

DOG-PROOF YOUR FURNITURE
Always feel bad about your dog jumping on your pristine furniture? Our Pet Calming Furniture Protector provides the perfect solution.       
      

✔️ Prevents tears and scratches.
      

✔️ Protects against fur, dirt, and smells.
      

✔️ Can be used on a bed, sofa, floor, or car seat.


MAXIMUM COMFORT
A combination of thick padding and dog-friendly materials ensures that your fur baby will always feel cozy and at ease every time they lounge or sleep on the sofa.


EASY TO CLEAN
Our sofa protector is fully machine washable with a removable cover so you can quickly remove any mess and put it back before your dog has a chance to mess up your couch.


BLENDS WITH YOUR DECOR
Our Pet Calming Bed Sofa Protector is designed to fit into any room allowing them to maintain their original ambiance and aesthetics.


How To Choose The Right Size For Your Dog?
Measure their length.
To measure your dog, measure from the tip of their nose to the base of their tail while they are standing up on all four feet. 

Add roughly 6" – 12" to make sure they have plenty of space. This should be the length of your dog bed.
---
Bought Together
Write something catchy for this section